Maintaining Your Rights to Property
Providing Secure in the Age of Opulence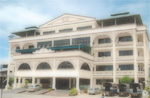 AS Thailand started its rapid ascent two decades ago to become an economic powerhouse, the new opulence replaced some of the country's old values.
Gone are the days when front doors can be left unlocked. Gone are the days when cars are parked unattended. Security becomes the modern watchword. Back then, all good quality, reliable lock systems were imported. The Solex Company was formed in 1978 by a group of Thai entrepreneurs who wished to provide the Thai market with its own home-grown products. Its first action was to acquire technology, to equip the company with research and development capabilities that will always keep apace with the latest product innovation. In less than a decade, the operation has grown not only to prominence in the local market, but is also making a strong presence abroad. This company profile brochure is being published to mark the opening of the new, maximum hi-tech manufacturing plant at Bangkhunteini in Bangkok an industrial enclavt; on the outskirts of Bangkok. The capacity of this new factory will be one of the largest in South East Asia. Solex brand products have also expanded from the simplest but most effective padlocks to the most sophisticated, computercoded car security systems. Solex also provides a most practical line of hardware products comprising hammers, screwdrivers, saw blades, garden shears and more, all made from good-quality steel, to provide long-life usefulness. Looking ahead from this point, it is not difficult to see that Solex's continued growth is not a mere speculation, it is a certainty.
Let the Creativity Shine Through
Designing with Imagination
RALPH Waldo Emerson said "If a man make a better mousetrap, tho' he build his house in the woods, the world will make a beaten path to his door."
At Solex we adopted the "Better Product" philosophy to guide our business from the day of our inception. To us better products start with great design. At Solex our design mandate is: The core of a padlock or its mechanism must be the most technologically advanced while its housing the most pleasing in appearance.
Thus at every step from drawing board to computer imaging, we allow imagination and technology to work hand in hand.

1),2),3) Design precision by computer imaging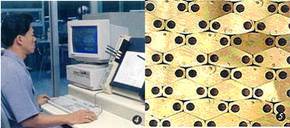 4) Designers with artistry and computer skill.5) Metal-cutting pattern is designed to achieve virtually no wastage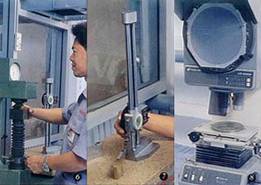 6) Prototypes of all components of a Solex lock is subjected to stringent Hardness Test. 7) Prototype tested for accurate sizing. 8) Miniscule components are enlarged on screen to facilitate quality control.

page

1 : 2 : 3 : 4